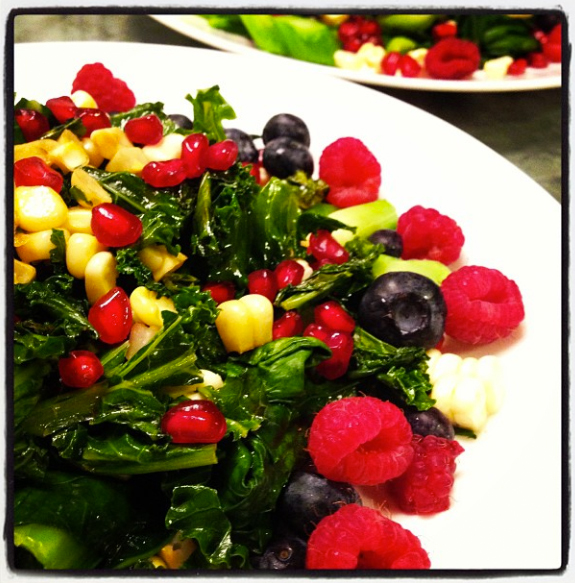 A berry delicious and nutritious green salad made with kale, baby bok choy, Chinese greens, corn, onion, yellow squash, eggplant, raspberries, blueberries, and pomegranate marinated in a splash of olive oil, with a pink of pink sea salt.
This is a simply beautiful way to pump up antioxidants to help slow the 'rusting' of my cells. Packed full of beautifying foods for feasting while detoxing, this raw vegan salad will keep your skin clear and glowing with beauty from the inside out.
What's your secret for combating the signs of aging?