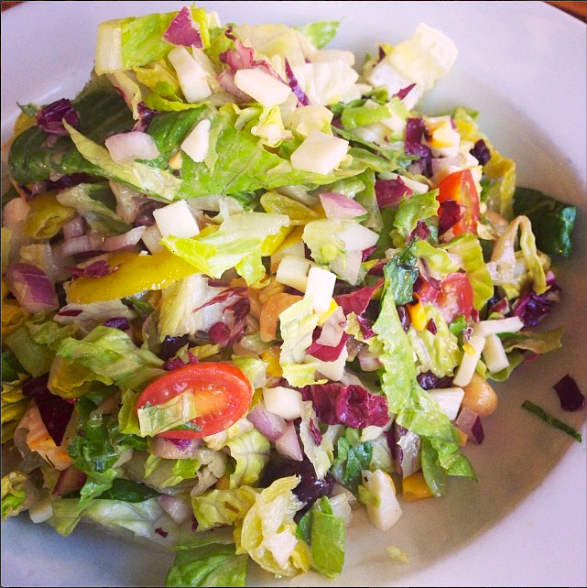 Chopped green salad made with cherry tomato, red onion, romaine lettuce, endive, yellow bell pepper, jicima! I love chopped salads because you get a bit of all ingredients in every bite. Vegan, raw, organic, and locally from the farmers' market in WestLA.
A great way to detox our way into the New Year!
What are your favorite chopped salad ingredients?