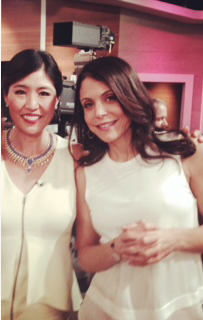 I'll be hosting a viewing party once the Bethenny Show let's me know the air date.
Join me! Let's watch my raw food segment on The Bethenny Show together in downtown LA at the Bunker Hill Bar and Grill, sports bar. They have agreed to turn all monitors to FOX at 3pm.
As soon as I hear word from the show, I will be posting air date to all my social media channels. So please make sure to follow me at Facebook, Twitter, and Instagram.
I'll be giving away prizes and will be making a special announcement too!
Bunker Hill Bar and Grill: 601 w. 5th Street, Los Angeles, CA 90071
Stay tuned for more details soon!