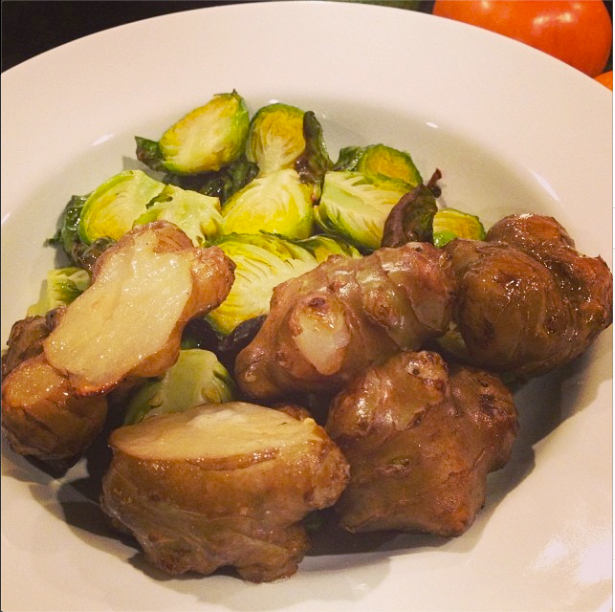 Have you tried sunchokes yet, aka Jerusalem artichoke? They are the tuber of the sunflower plant, and available at our local farmers' markets here in Los Angeles. As with all tubers, they are full of minerals and vitamins and help boost our immune system in the wintertime.
When eaten fresh and raw, sunchokes have a light crisp, similar to water chestnut. And are delicious sliced and served as a 'chip' with dips like guacamole and hummus.
I tried roasting sunchokes in my friend's convection oven, tossed in a splash of olive oil. The texture was similar to a sweet potato, starchy and delicious. A warming comfort food on a cold winter day.
Enjoy this vegan, gluten-free, superfood recipe:
Roasted Sunchokes
2 pounds sunchokes, scrubbed
2 tablespoons extra virgin olive oil
Preheat the oven to 350˚F.
Toss together the sunchokes and oil in a large bowl.
Spread on baking tray and roast for 20 minutes, or until tender and golden brown.