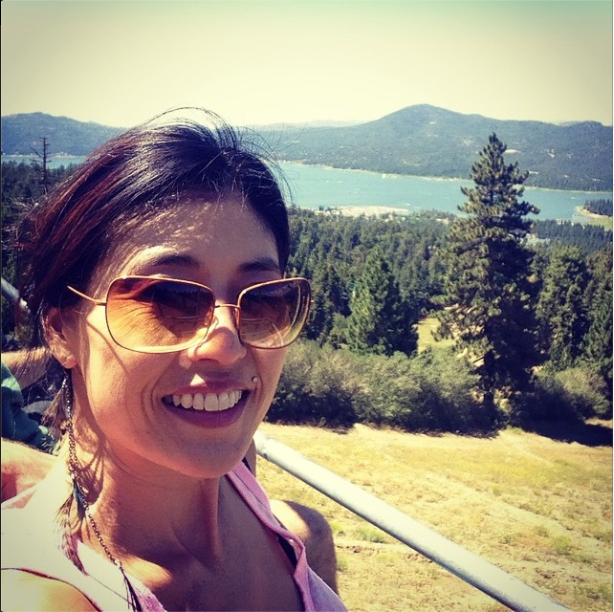 Big Bear Lake is a popular Southern California winter destination for playing in the snow. I didn't realize how many people go in the summertime to splash around on the lake and hike in the forest.
We rode up the chair lift to the mountain top, found a ton of trails, and hiked for hours in the woods at 8,600 feet elevation! The air was super fresh, the pines smelled delicious, and the views were spectacular.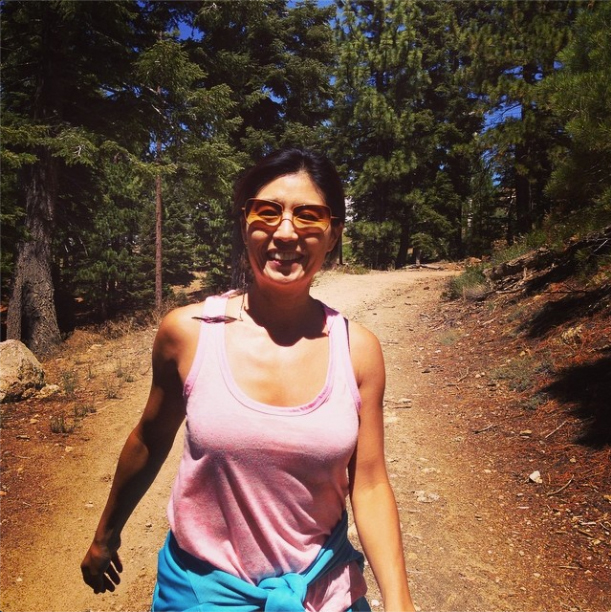 Hiking in nature is the perfect way to recharge and to detox from urban life. It helps me relax and reconnect with what is really important to me….my health and happiness!
I noticed a ton of people brought their mountain bicycles to ride along the many trails, and down the mountainside on the ski runs. That looked super fun, and I will be bringing my mountain bike next visit.
Have you visited a winter ski resort in the summertime?
I actually preferred it better in summer, since I am completely over snow now. Having grown up in freezing Buffalo, NY, if I never see snow again, I don't think I would miss it.