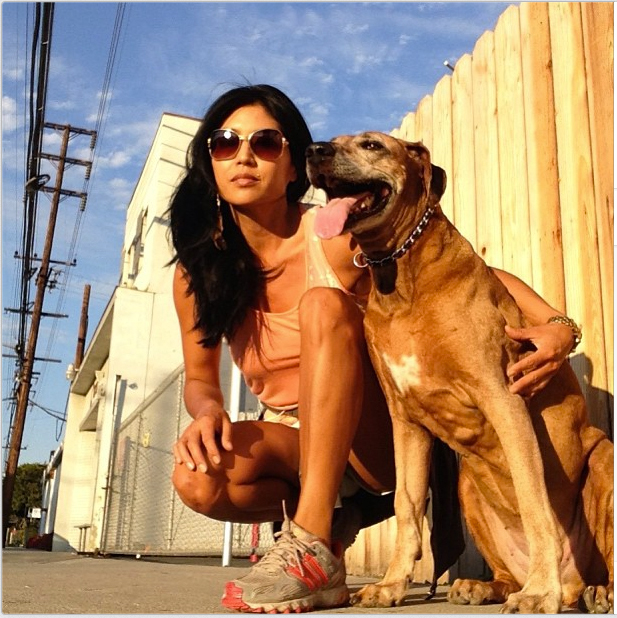 Today is what I call "Fitness Friday" because it's when I like to post an activity we can all enjoy over the weekend that will help us keep active and get outside. Something as simple as an urban hike, aka walk (LOL), is a fun way to discover a new neighborhood with friends and/or your canine companion.
As you may know, Kanga and I love to urban hike. We found an industrial area in West LA at the end of the afternoon that was bathed in golden sunlight. The lighting was magical. I guess that's why it's called 'Magic Hour' or 'Golden Hour', which is the one hour before the sun sets. (We took this photo without a filter!)
I guess you can say our Happy Hour is Magic Hour!
What will you do to get outside this weekend?