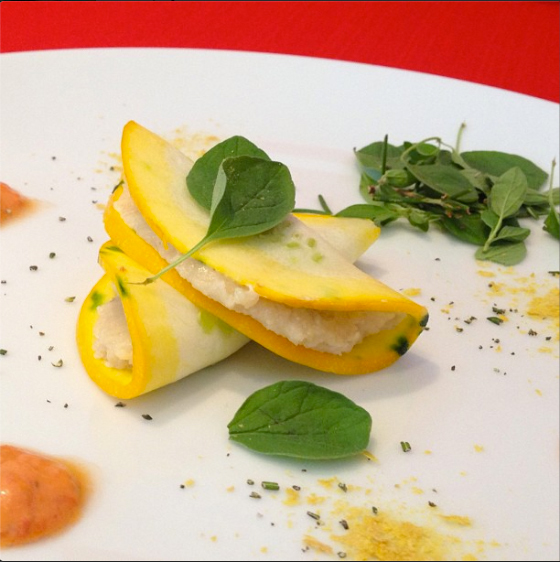 What's your favorite #RawFood pasta recipe?
We made this delicious Ravioli in Ani's Raw Food Certification Course Level 1 this weekend in Santa Monica, Los Angeles, CA with summer squash pasta, cashew herb cheese, cherry tomato ravioli, and fresh Italian herbs.
All ingredients from the Saturday morning Farmers' Market up the street….local, seasonal, fresh,nutritious, and super delicious.
Wheat-free and gluten-free pasta filled with vegan nut cheeze. 100% good for you and the planet. Great way to detox while feasting.