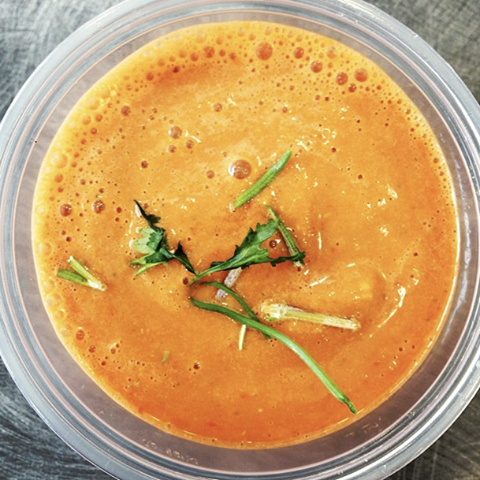 Makes 4 servings:
1 cup diced ripe avocado (about 1 large)
2 1⁄2 cups cherry tomatoes
2 Tablespoons lemon juice (from about 1 lemon) 1/3 cup coconut oil, liquid
1⁄4 cup cilantro, fresh
1 Tablespoon curry powder
1 teaspoon minced garlic
1 teaspoon sea salt
1 cup filtered water
Place all ingredients in blender and blend until smooth.
To serve, divide among serving bowls. Top each portion with fresh cilantro leaves. Enjoy immediately!
Will keep for 2 to 3 days in fridge. 🙂