Ani's Services
Ani's on a mission to inspire everyone to live a life they love. She's a sought after public speaker, on-camera wellness expert, TV show host, and business consultant. Her certification courses were developed to make health accessible and easy by teaching you how to prepare food at home. Ani's passion is in helping socially responsible entrepreneurs, and her courses are a way to help gain clarity while developing a road map for launching your own business.

Coaching
Health, Nutrition, and Lifestyle Coaching
If you're ready to take the next step towards better health through your diet, nutrition, fitness, and lifestyle, let Ani help you with her 30 and 60-min coaching sessions.
For more information and to schedule a session with Ani, email Jae at Manager @ AniPhyo . com or Contact us using the form at the bottom of this page.
Sessions are conducted via phone or Skype.
Business Coaching and Consulting
Ani's a socially responsible entrepreneur who's built four businesses. She's an Advisor to Loyola Marymount's Entrepreneurship Program in the College of Business Administration, and is a Panelist for the Executive Management Program at UCLA's Anderson School of Management where she is asked to provide feedback on student presentations and business plans.
If you want Ani to help you take your business to the next level, email Jae at Manager @ AniPhyo . com or Contact us using the form at the bottom of this page.

Hosting
Ani's been seen on numerous television shows including the Travel Channel's Bizarre Foods with Andrew Zimmern, ABC7 in Los Angeles with Lori Corbin, San Francisco's View From the Bay featuring Spencer Christian and Janelle Wang, Better with host Audra Lowe, NBC New York's LX New York with hosts Janice Huff and Jane Hanson, and NewDay NW in Seattle with Margaret Larson.
In addition to hosting "Ani's Raw Food Kitchen Show", the award-winning #1 uncooking show on YouTube, Ani has hosted webisodes for The City of Los Angeles, Vegetarian Times Magazine, VegNews.com, The Virtual Channel Network, PopSugar, and Panjea TV as a lifestyle and wellness correspondent.
To view her reel, visit www.aniphyo.com/demo
To book Ani for hosting opportunities and health expert appearances, please contact Jae at: Manager @ AniPhyo . com or Contact us using the form at the bottom of this page.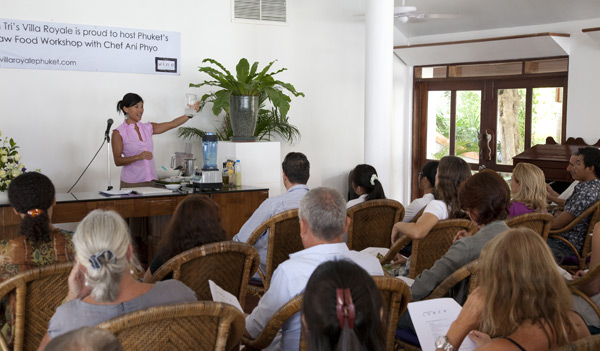 Public Speaking
Invite Ani to speak at your next event.
Example topics include the following
Business
– Building communities and brands online and in the real world
– How I did it, and what not to do!
– Social entrepreneurism
– Why fostering win-win teams and partnerships really works
Health
– Eating for function and feeding your body for vibrancy
– Fitness and nutrition for the busiest entrepreneur
Beauty
– Natural beauty secrets from the inside out
Performance
– Fueling mental and physical peak performance
To book Ani to speak at your next event, please email Jae at Manager @ AniPhyo . com or Contact us using the form at the bottom of this page.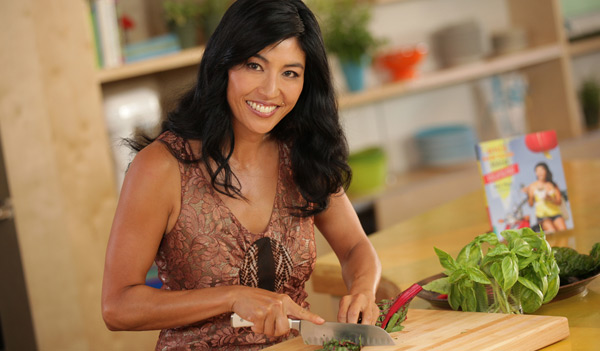 Courses & Retreats
Whether you want to learn how to make delicious raw food for friends and family, or launch your own business in the natural living and organic food space, Ani's exclusive Certification Courses offer a solid understanding of how to increase overall health, as well as launch a profitable business.
You will learn how functional foods support lifestyle goals such as weight loss and detox while increasing energy, skin and hair health, mental clarity and focus, overall vitality, and general happiness.
Ani's Raw Food Certification Courses will take you from a practical home chef all the way to a raw food entrepreneur by creating the proper framework for launching your own business in catering, teaching, producing prepared and packaged foods, and even writing a cookbook.
Enrollment is now open for Ani's Levels 1, 2, & 3 Raw Food and Teacher Training Certification Courses. Visit the course page to learn more and sign up today!
Join Ani at a global detox certification retreat. Sign up for her newsletter, follow her on Facebook, Twitter, and Instagram@AniPhyo for more information or Contact us using the form at the bottom of this page.

For more information or to book Ani for Hosting, Coaching, or Public Speaking Appearances please fill out the form below and we will get back to you as soon as possible.